Preserving the lands and waters you love!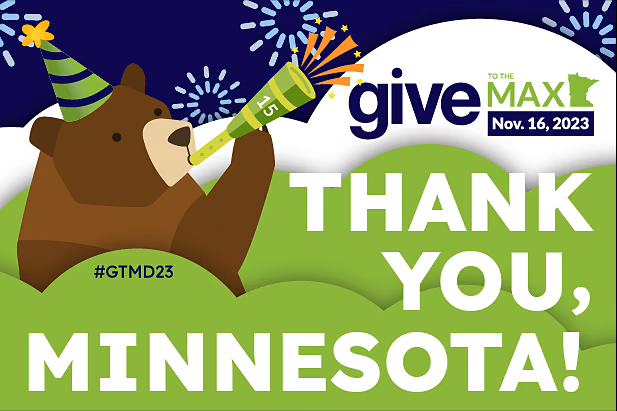 Thank you for supporting Northern Waters Land Trust during Give to the Max!
Public Notice: Request for Feedback

Northern Waters Land Trust is seeking renewal of accreditation.
The Land Trust Accreditation Commission would like to hear from you on NWLT's programs.
The land trust accreditation program recognizes land conservation organizations that meet national quality standards for protecting important natural places and working lands forever. Northern Waters Land Trust is pleased to announce it is applying for renewal of accreditation.
A public comment period is now open.
The Land Trust Accreditation Commission, an independent program of the Land Trust Alliance, conducts an extensive review of each applicant's policies and programs.
For more information on accreditation, renewal, and how to comment, please visit our Accreditation page. 
Kabekona Lake: A Conservation Success Story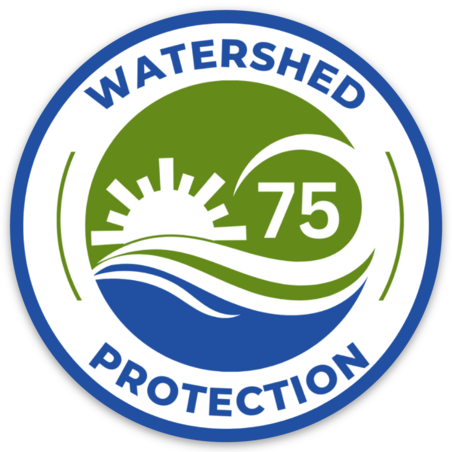 75% of Kabekona Lake watershed is now protected, preserving the lake's clean water and beautiful landscape for future generations.
Discover the remarkable journey of conservation and protection surrounding Minnesota's Kabekona Lake. This pristine cold-water lake in Hubbard County boasts stunning landscapes with a surface area of 2,252 acres and a maximum depth of 133 feet. Its importance as a refuge for tullibee and other unique species has driven the dedication of the Kabekona Lake Association and Foundation, conservation organizations, and landowners. Supported by the State of Minnesota Clean Water, Land and Legacy Amendment Funds, this collective effort has safeguarded Kabekona Lake's watershed.
Kabekona Lake's 97-square-mile watershed is now 75% protected, a monumental achievement. Over the years, public and private funds have been channeled into conserving these lands, including state and county forests, wildlife management areas, and aquatic management areas. The Minnesota Land Trust, DNR, and other entities have played vital roles in purchasing conservation easements and acquiring land for public management.
Maintaining this protection involves ongoing vigilance against potential threats like increased phosphorous levels and changing weather patterns. The collaboration between organizations such as Northern Waters Land Trust, Minnesota Land Trust, Trust for Public Land, and governmental bodies remains crucial in safeguarding the region's water and land.
This achievement is a testament to the unwavering dedication of all involved, including the Kabekona Lake Association and Foundation, government agencies, nonprofit organizations, landowners, and the State of Minnesota Legacy Funds. The legacy of preserving Kabekona Lake's natural beauty for future generations is a shared triumph.
Board Of Directors Appoints New Executive Director
The Board of Directors is excited to announce the appointment of Annie Knight as the new Executive Director of Northern Waters Land Trust.
Annie moves into this position after serving as NWLT's Grants Manager and Conservation Specialist for the past three years. Annie has demonstrated her knowledge of our conservation mission and has built strong relationships with our partners, stakeholders, and community members. Recognition of that success in building relationships has come with her recent appointment by the Governor of Minnesota to the state-wide Clean Water Council as one of two non-profit organization representatives on the Council.
Annie has a degree in Environmental Studies from the College of Saint Benedict and Saint John's University. Her background includes work at a conservation biology research station in Patagonia Chile, she was a Program Resources Specialist with the Girl Scouts, and a Youth Development Specialist with at risk adolescent girls.
Growing up coming to this area instilled a deep gratitude for the lake country, which ultimately led Annie to a career in conservation. Annie, her husband, and son live on a lake near Walker. They cherish every moment on the water, whether the ice is on or off the lake.
Annie's demonstrated abilities in relationship building was accomplished in the thick of the Covid pandemic. She will continue to demonstrate her ability to adapt, change the way we engage, and use technology to reach out to our partners and stakeholders.
We have accomplished so much in the 30 years since NWLT was founded. With Annie assuming the role of Executive Director we are greatly looking forward to NWLT's next chapter.
Northern Waters Land Trust
Preserving land to protect water in north central Minnesota, a region with more than 2,000 lakes, 3,400 miles of rivers and streams, and over 4 million acres.
As a 501(c)3 non-profit accredited land trust, Northern Waters Land Trust is working to protect water quality and preserve environmentally sensitive lands, water resources, and wildlife habitat. 
Watch this video to learn more about our conservation work.
Why Conservation Matters
Protecting the lakes, rivers, and forests in northern Minnesota supports the local economy and culture. This region is home to the headwaters of the Mississippi River. Land protection throughout the watershed helps ensure quality drinking water for communities downstream.  
What We Do
Northern Waters Land Trust's watershed approach to conservation focuses on the 'big picture' preserving land around lakes and rivers to protect water quality and wildlife habitat. This region's economy is dependent on healthy natural resources for outdoor recreation and tourism. Conservation here helps ensure drinking water for communities outside the region that depend on the Mississippi River for their drinking water.
What You Can Do
The lakes need you. Now is the chance to make a difference. Community members like you, play a key role in conservation.