The Big Picture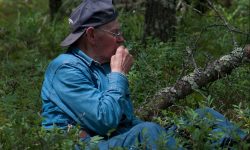 As a society we are becoming less connected to nature and the outdoors. According to a study from Hofstra University only 30% of children in families they studied played outdoors every day. And, 80% of Americans now live in cities or suburbs which often limits access to nature.
We are developing 6,000 acres of land a day. This development takes land out of its natural state and threatens habitat and migratory flyways.
Forests are the key to supporting the abundant clean lakes and rivers. Our forests hold carbon dioxide which reduces greenhouse gas. This helps to keep emerging climate patterns in check thus shielding us from volatile weather and giving wildlife a chance to adapt. Forests produce oxygen, retain groundwater and reduce runoff to our lakes and rivers. And, our forests are a key recreation destination for all of us.
Clean water is fast becoming a critical resource. The Great Lake basin holds 90% of the freshwater in the United States.
Our Special Corner of MN – Cass, Crow Wing, Hubbard & Aitkin Counties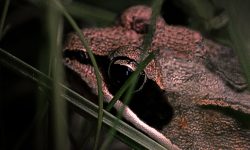 According to MN DNR and the US Environmental Protection Agency there are 3 Degrees of Stress in MN Lakes:
those under Major Stress that mostly cannot be restored (southwestern and central);
those under stress that restoration is mostly unrealistic (a Central East to West belt);
and the "Good Quality Lakes that can still be protected (Northern and Northeastern.) THIS IS US!
Our service area covers 6 critical watersheds that support life far beyond our boundaries.
Our service area supports some of the best fish and wildlife habitats. Over 100 species to protect!
Our area is projected to have a 10-20% population growth in the next 25 years so thoughtful development of our land and protection of sensitive land and shorelines is critical. 
Our 4-county economy depends on clean water!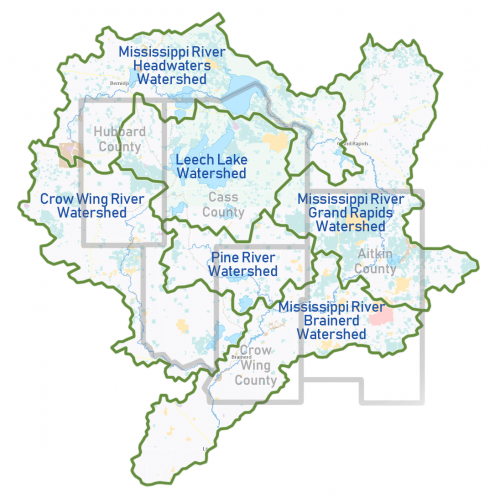 Our combined income from travel and tourism exceeds every MN county except Hennepin and Ramsey. [U of MN Extension 2008 Davidson-Peterson Assoc]
2014 Full & PT time jobs were estimated at 254,400 [Tourism and the Economy Fact Sheet 2016 Explore MN]
Gross Sales income in 2014 in 'leisure and hospitality' was over $13,6 billion. Sales Tax Revenue $878 million . [Tourism and the Economy Fact Sheet 2016 & Explore MN Sheet – 2015, State of MN, Explore MN]
Water quality impacts property values directly [Krysel/Boyer/Parson/Welle - Mississippi Headwaters Board & Bemidji State U]
---
What are our threats?
Intensive use for recreation
Land use decisions by property owners and local government
AIS transported by equipment
Poorly managed septic systems
Deforestation
Ground Water extraction
New routes for energy corridors w/o comprehensive environmental impact research
Risky use of chemicals – roadway, agricultural, etc
An uninformed public
WHAT YOU CAN DO
Stay Informed
Take Action
Consider Creating
Get Outside!
Join Us
Follow us on social media!