100 Plus Women event touches the hearts of many in the Leech Lake area


More than 115 women gathered Dec. 5 at the Arvig Walker Area Community Center to make an impact on a local non-profit through a group called 100 Plus Women Who Care of the Leech Lake Area. Women from Walker, Hackensack, Longville and surrounding areas were among those who attended.
100 Women Who Care was started in November 2006 by Karen Dunigan of Jackson, Mich., as a simple way to raise money efficiently and quickly for local charities. At their first one-hour meeting her group of 100 women each wrote a check for $100 directly to the charity, raising $10,000 to buy 300 new baby cribs for an organization in their city. Since then, Women Who Care chapters have been formed all over North America. These groups collectively have donated more than $1 million dollars to local based-organizations.
Mar Kuha of Walker first learned about the organization on Facebook and wondered how to start it in the Leech Lake Area. She recruited Kelly Felton who created a Facebook group to see who would be interested. Within 24 hours, they were amazed at the level of interest within the community. A steering committee was formed and within 60 days the first Giving Event was held.
On the evening of the event, a line quickly spilled out of the WACC Rotary Room. Women checked in, received a ticket and if they wanted, a nomination form. The requirements to be nominated are simple: the organization must be a 501(c)(3) non-profit and must benefit the Leech Lake area. While 17 nomination forms were submitted, whether or not one was chosen was the luck of the draw. Only three forms are drawn, and anyone who nominates a nonprofit also must be prepared to give a three-minute speech on why the organization deserves a vote.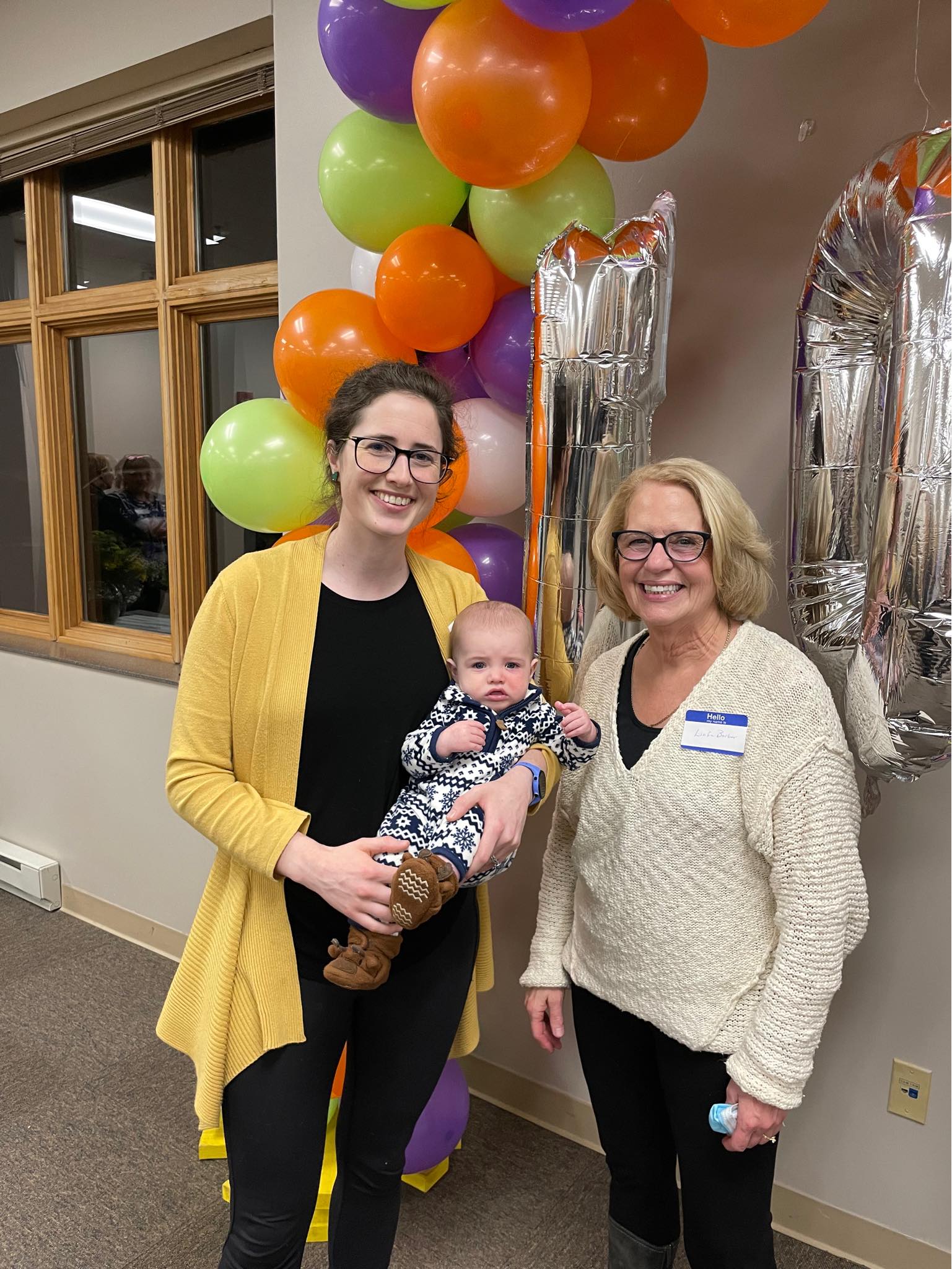 Annie Knight & Linda Barber    Northern Waters Land Trust
ARCC's mission is to provide safe shelter and supportive services to those who experience intimate partner violence. Rousch asked the audience if they would want to sleep outdoors in the freezing temperatures that evening, which can be a reality for women who are victims of partner violence and abuse.
While the 100+ Women Who Care of Leech Lake Area group does not require each woman to donate $100, most donated $100 or more, making the donation total $12,434. After the event, additional money flowed in bringing the grand donation total to $12,734.
When presented with the donation, staff at ARCC was overwhelmed. They reported that they will use the money to hire a part-time weekend advocate at the shelter. The donation will staff that position for at least six months.
100 Plus Women Who Care of the Leech Lake Area will meet again in May at the Arvig WACC, which is the sponsor and host for the event. All women are welcome to attend. Anyone who is interested in learning more or joining the group is encouraged to join the Facebook Group called 100+ Women Who Care of Leech Lake Area.  They can also text Mar Kuha at 218-839-1974, Margie Richardson at 218-760-4715. Or email Richardson at margie richardson42@gmail.com