Identifying & Prioritizing Lakes of Outstanding Biological Significance

"Conservation efforts are particularly important in the watersheds of Lakes of Biological Significance to protect the fragile ecosystems they support."
Bob Karls, NWLT Board Chair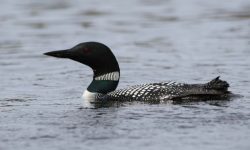 What is a Lake of Biological Significance?
A Lake of Biological Significance is a lake that has unique plants or animals such as some aquatic plants, fish, birds, or amphibians.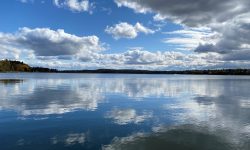 Why Are They Important to Protect?
Lakes of Biological Significance are unique bodies of water. They are being threatened by development pressure, habitat destruction, changing water temperatures, and other factors. Studies show that we need to proactively protect these exceptional places right now.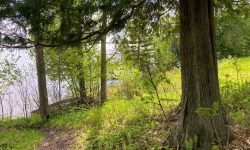 What is Northern Waters Land Trust Doing to Help?
With a grant from the Midwest Glacial Lakes Partnership, we are prioritizing conservation efforts within the watersheds of Lakes of Biological Significance. Our specialists and regional partners will be scoring each property within these watersheds, ranking them on a scale of 0-200, and displaying them on an interactive online map. The results of this grant will be helpful in continuing to preserve land to protect water.
Since 2014, NWLT has used a prioritization process that includes an online mapping tool to prioritize 38 cold water tullibee refuge lakes, which has resulted in the protection of more than 3,000 acres of land and more than 160,000 feet of shoreline. An example of this map is pictured here, displaying the scoring of priority parcels on Ten Mile Lake in Cass County. Learn more about this program and mapping tool by visiting our Clean Water Critical Habitat webpage.
We are working on expanding individual parcel scoring and our online mapping tool to include Lakes of Biological Significance. The assessment methodology will be developed by area experts who will consider appropriate factors, data, cultural values, and outreach strategies. This process will result in an expanded online mapping tool that is informative, accessible, user-friendly, and visually engaging. Completing this expansion will increase conservation awareness in our four-county area, allow us to systematically prioritize land within the watersheds of Lakes of Biological Significance, and be the catalyst for continued land protection through conservation easements and fee title acquisitions.