Clean Water Critical Habitat Program
Funded by the Outdoor Heritage Fund

The Clean Water Critical Habitat program focuses on protecting the watersheds of deep cold water tullibee refuge lakes in northern Minnesota.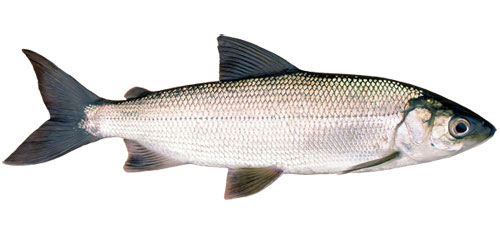 What Is A Tullibee Refuge Lake?
Tullibee Fish (also known as Cisco) require cold, well oxygenated waters for their habitat - a condition most common in lakes with deep water and healthy surrounding land areas (watersheds). A refuge lake is one where there are healthy, sustaining populations of these fish.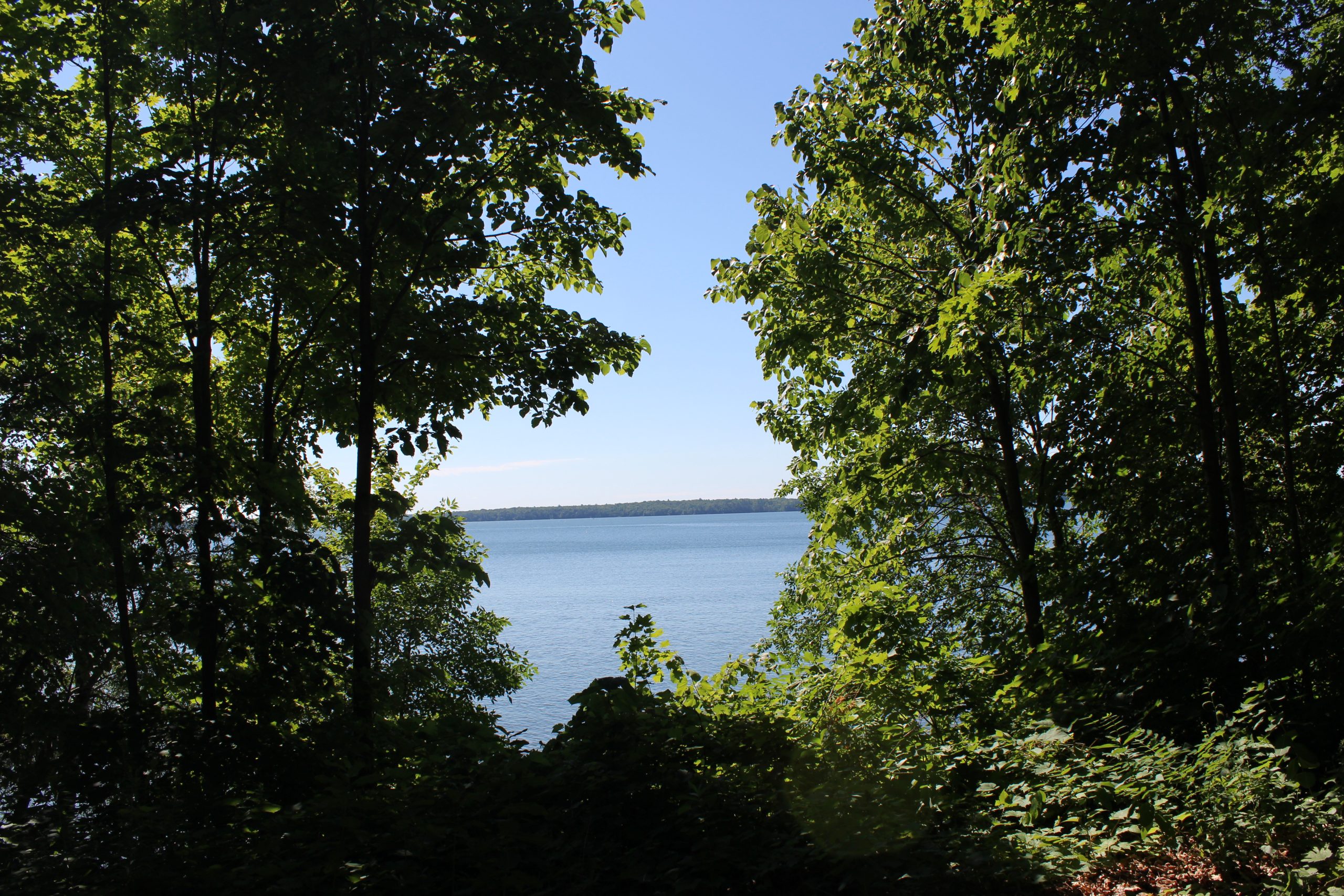 Why Are They Important To Protect?
Tullibee are the proverbial "canary in the coal mine" fish species due to their sensitivity to even slight changes in water temperature and oxygen levels. Tullibee are an important forage fish for walleye, northern pike, muskies, and lake trout and a favorite of loons.
When tullibee populations decline, this is an indicator of habitat changes, which provides a warning of three major threats to Minnesota's clean waters and sports fisheries:
Degradation of watershed health
Extensive shoreline development
Warming climate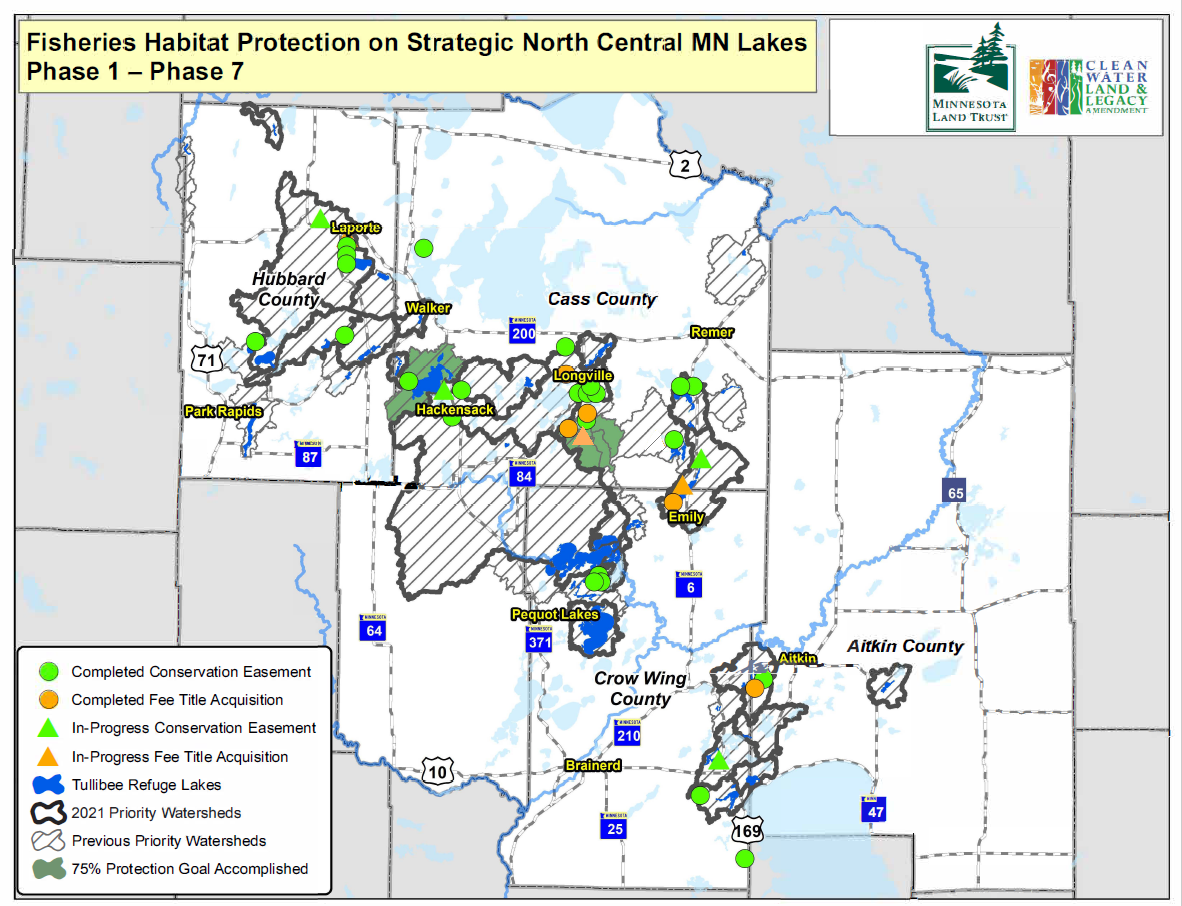 Preserving natural, undisturbed land cover and well managed shorelines offer the best chance to protect tullibee and other related fish populations.
In 2014, Northern Waters Land Trust (NWLT), in partnership with the Minnesota Land Trust, launched the Clean Water Critical Habitat (CWCH) program. CWCH focuses on protecting critical shoreland and forested lands, either through a conservation easement or a land acquisition.
Funding for this fisheries protection program is provided from the Outdoor Heritage Fund as part of the Clean Water, Land and Legacy Amendment.
Program Overview
Fisheries research shows that healthy watersheds with intact forests are fundamental to good fish habitat and that conservation easements on sensitive shoreland and private forests are an effective approach to protecting water quality. Reaching a 75% level of protection — meaning maintaining natural landscape or forested land along 75% of the shoreline, is our goal as science shows that these lakes have a high probability of sustaining clean water and healthy lake ecosystem to support fish and other wildlife.
NWLT's Clean Water Critical Habitat program prioritizes parcels within select tullibee refuge lakes or watersheds within the lakes region, with the goal of reaching 75% protection.
There are 68 cold water lakes that are considered "refuge lakes" for tullibee in Minnesota and 38 of these are found in the Aitkin, Cass, Crow-Wing and Hubbard counties — a region supported by Northern Waters Land Trust. This lakes area attracts residents and visitors alike to enjoy their natural beauty, fishing, and numerous outdoor recreational opportunities — most of which center around our pristine waters.
Current Priority Lakes/Watersheds in this Program
Aitkin County: Cedar Lake, Long Lake, Round Lake

Cass County: Girl Lake, Long Lake (Longville), Long Lake (Walker), Roosevelt Lake, May Lake, Howard Lake, Thunder Lake, Cooper Lake, Man Lake

Crow Wing County: Big Trout Lake, Borden Lake, Pelican Lake, Rush Lake, Crooked Lake, Whitefish Lake

Hubbard County: Big Mantrap Lake, Big Sand Lake, Kabekona Lake, East Crooked Lake, Ninth and Eleventh Crow Wing Lakes, Spearhead Lake
Special consideration is also given for land that connects to existing protected land, or along waterways in or out of these key watersheds.
Interested in participating in this conservation program?
Lake Association Resources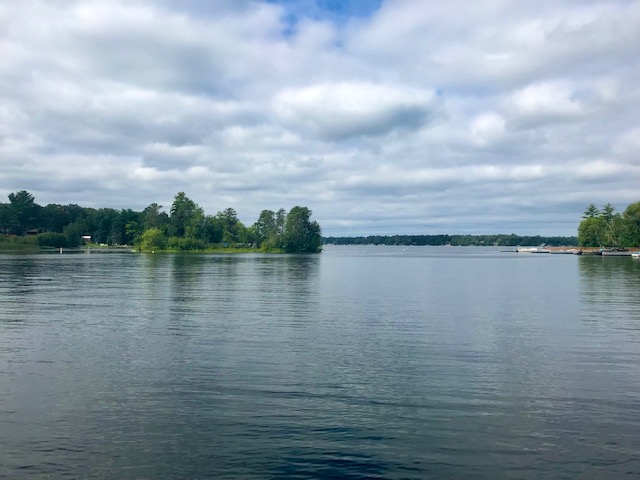 If you are interested in learning more about the Clean Water Critical Habitat program and/or ways to protect your land, we'd love to hear from you.
Clean Water Critical Habitat Map Tutorial
Northern Waters Land Trust, in partnership with local conservation organizations, has developed a user-friendly Clean Water Critical Habitat map. This resource identifies properties within cold water refuge lake watersheds, and scores their need for conservation. The higher the score, the higher the need for conservation action.
For more information, watch this short tutorial video on how to use this map.