Northern Waters Land Trust (NWLT) is working with the Minnesota Department of Natural Resources on their Minnesota Loon Restoration Project. NWLT is specifically helping with landowner outreach efforts for acquiring land and putting conservation easements on pristine loon habitat.
If you are a landowner interested in this program, please fill out this interest form or complete this is brief landowner application.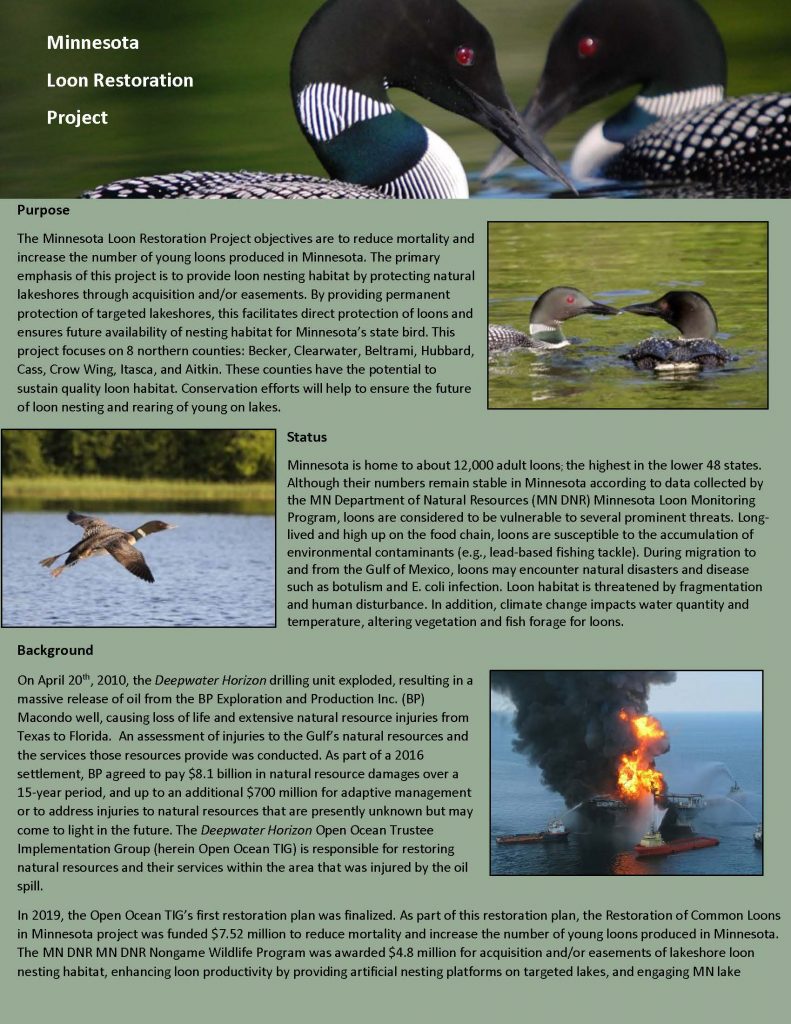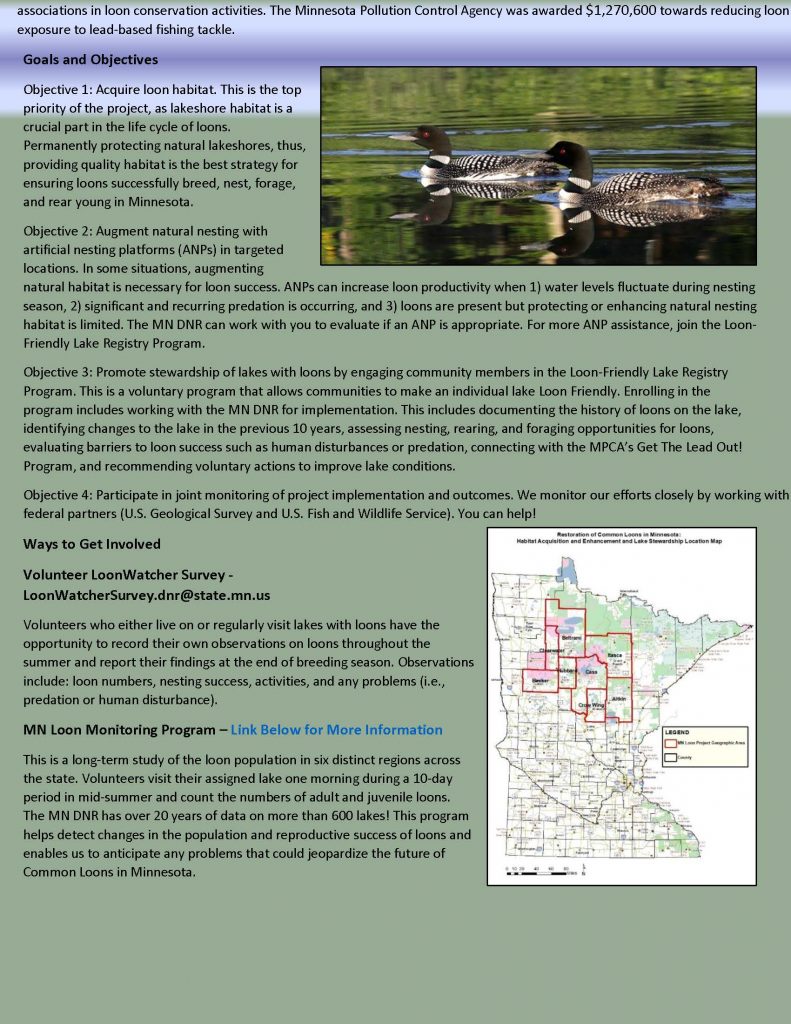 **Click here for the MN Loon Monitoring Program.
Other Ongoing Projects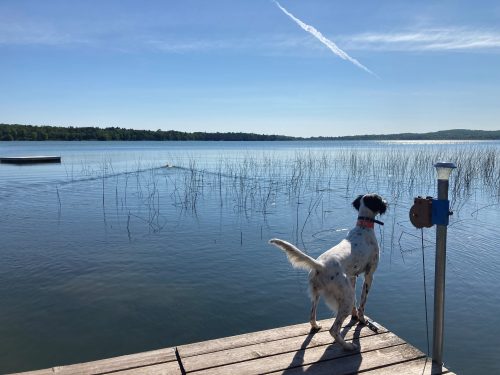 High quality clean water, fish, wildlife and forests are what draw people to the lakes region and define its character – and is worth protecting. Future generations should be able to enjoy it as we do today.