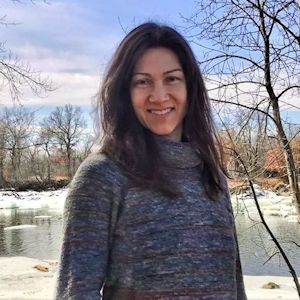 Director of Development and Education: Elizabeth Mboutchom
Elizabeth has a Masters in Environmental Management with a focus on the sustainability of freshwater resources. She was an educator and worked on forest conservation while serving in the Peace Corps in Madagascar. After Peace Corps, Elizabeth worked on diplomacy and cross-cultural programs in Washington, D.C. She returned to her home state of Minnesota to work in civic engagement at The Nature Conservancy before joining the team at Northern Waters Land Trust.
Elizabeth enjoys living in a quiet neighborhood along the Mississippi with her rambunctious kids. She is focused on preserving the amazing lakes and rivers in northern Minnesota which are still swimmable and fishable; a luxury she didn't fully appreciate until her travels and work took her to other parts of the country and the world. Contact Elizabeth
---
Land Conservation Coordinator: Kathy DonCarlos
Kathy DonCarlos has worked for the Foundation since 2016. Kathy began working on communications and membership, transferring to the Land Conservation Program in late 2017. Her current focus is on fee title acquisitions for conveyance to public agencies and recruiting and working with landowners interested in conservation easements.
Kathy worked for the state of Minnesota for 28 years, retiring from the Department of Natural Resources in 2015. Through her 40 years working as a biologist for government agencies, Kathy focuses on the huge contributions that land and water protection provides for healthy fish and wildlife populations and resilient natural plant and animal communities. How we care for land and water today is a gift for generations to come. Contact Kathy
---
Grants Manager & Conservation Specialist: Annie Knight
Annie started work with Northern Waters Land Trust in 2020. She enjoys working with landowners to identify the best method for them to conserve their land, conducts outreach to partners and lake associations, and manages NWLT's various grants.
Annie is a graduate of the College of Saint Benedict with a degree in Environmental Studies and Psychology.  She has many fond memories of coming "up north to the cabin" to spend time on the lake and explore the woods. She now lives in Walker, Minnesota and looks forward to raising a family and building a community in this area. She is passionate about conserving and protecting the many lakes, rivers, and waterways that continue to bring her joy. Contact Annie

---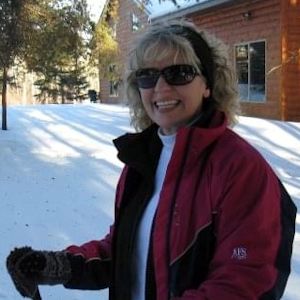 Office Administrator: Linda Barber
Linda Barber is a retired educator who taught band for 32 years for the Bemidji School District. Linda has embraced her role with NWLT since August of 2018, and strives to further its mission. She and her husband Ken have enjoyed living on Kabekona Bay in Walker for the past 30 years. Contact Linda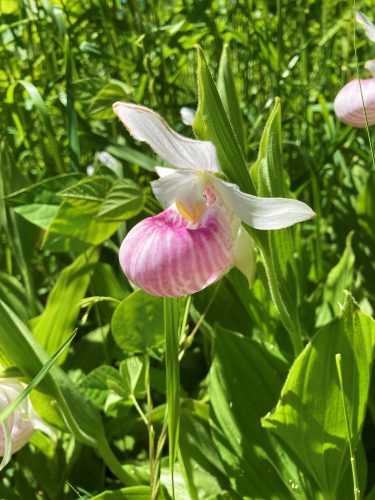 High quality clean water, fish, wildlife and forests are what draw people to the lakes region and define its character – and is worth protecting. Future generations should be able to enjoy it as we do today.