Northern Waters Land Trust (NWLT) may provide a portion or all of the services in establishing a conservation easement on your property for a fee. Many parcels are not considered "top priority" for the various available grants, but that doesn't mean the land isn't worth preserving! NWLT can assist land owners through the various requirements for either a conservation easement or a sale/donation for a public agency. An initial landowner interview and assessment costs approximately $200 and will offer a perspective on what options exist for your land.
Acquisition Steps
Property investigation
DNR and/or other agency coordination, facilitation of Fee Title Acquisition
Environmental review
Appraisal to establish value
Purchase agreement
Land survey
Title review, insurance & research
Closing costs: Recording fee - Legal review - Abstract updating (If necessary)
Conservation Easement Steps
Site evaluation
Draft terms development and review
Baseline report of conservation values
Conservation easement drafting
Binding agreement
Property survey (if necessary)
Title research & insurance
Environmental review
Final review, approval, signature, and recording
If NWLT holds your conservation easement, a payment into our Stewardship or Legal funds will also be required. Contact our office for more details about your land and goals.
Landowner Options
---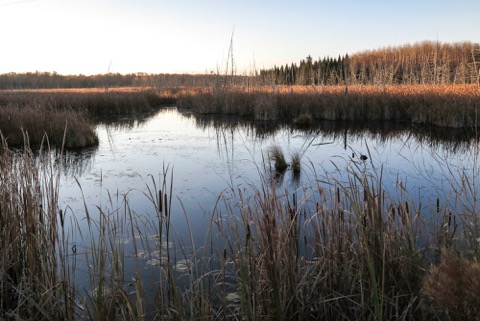 Connecting lands in/along waterways can be as effective as preserving lake shorelines. Natural conservation in the flood plains act as filters for the lake and everything downstream of the lake.